[This short story love is selected for Love'2012 Story Writing Competition]
Seven Notes (swaras) of Indian music have extraordinary meanings. This short story love depicts the meaning of second note – Re (Rishabh or extremely powerful) – The power of True Love [Read other notes]
[All characters appearing in this story are fictitious. Any resemblance to real persons, living or dead, is purely coincidental. Places and name of Institutions are used with sole intention of making this story more entertaining.]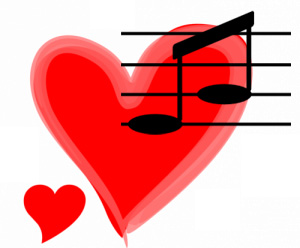 First time I, as a man, saw a woman in Versha. Her wet serpentine hairs, lining on her white cheeks and travelling through her neck, were springing rivulets formed by rain drops at her naked and slippery waist between her fully soaked and now transparent blouse and petticoat. When we started from the office she was looking as white angel, a dove with innocent face, wrapped soberly in a starched white cotton sari and matching color cuffed blouse. Already dried eyes now were closed, perhaps in great anticipation of getting further drenched in shower of love. She simply said, "Rishabh! Please… n.. n. no.. o.. o.. o…!!!" but kept pulling me towards her while resting herself with the stem of big banyan tree on deserted off-road somewhere between Allahabad and Naini. Very soon I found myself merging deep in pleasure of love, breaking all the boundaries to redefine our relationship that could not get any name in last seven months.
After an hour or so, when the storm settled I could see few drops of tears in the most beautiful eyes of the world. She was sitting next to driving seat in my car, continuously staring in darkness through window, turning her face as much away as possible from me, perhaps trying to find the answer amidst early night of the stormy evening – why she did so.
Nivedita asked me to pick Versha from her office in Naini and to join the family in Heritage hotel for my sister engagement ceremony. I was happiest soul to do this. Even a minute closeness with her would make my life meaningful. Perhaps I came to India more to meet Versha than to attend my sister engagement. Year before, I could not attend my younger brother, Amar's, marriage because of an important project assignment but his wife Nivedita almost pursued me to join them immediately after the project and then I met Versha, widow of Nivedita's brother, first time… in full moon… near The Ganges…
First time in last thirty seven years I found myself getting demanding – for her musical voice. My reserve nature compounded further with me being thousands of miles away from my home had already deepened aloneness in my life – I did not get time for love or marriage and whenever my parents tried to arrange a relation, my reserve nature held me back in US. But this time, I did not allow my nature to obstruct me making a woman a friend – I do not know why – perhaps it was heavenly made relation… a relation more than friendship… a relation with no name. Since last October when we went together for boating in The Ganges, Versha had become an integral part of my routine. Although she tried to maintain a decent distance from me, I had been relentlessly seeking nearness with her – whatever means it to be – email, chat, social sites or SMS. I started even talking to her on phone, and very soon found our talks becoming longer and longer. On my birthday she even sang my favourite song – the best gift of life, "humein aur jeene ki chahat na hoti, agar tum na Hote, agar tum na hote…". Topic of our talk had no relevance – I just wanted to hear her to say something… I just wanted to hear her smiling… I just wanted to hear her singing… for me… only for me.
Today when we were coming from Naini, it started raining heavily with stormy wind. It was difficult to drive as there was water everywhere and visibility was fading away through misty windscreen. Suddenly the car veered off the road. By the time I could locate the cause to be flattened tyre I was totally drenched and almost shouted her to follow me while I running towards the big banyan tree to avoid us from stormy weather… god only knew that we were falling to another storm that would change our life… forever.
"Rishabh" a serious and never heard before voice from the lady of my dream awaken me to the present. We just reached her flat, "we must forget each other… Our lives are not meant to meet together. " I followed her until far end of living room.
Before she could close herself in her room, I stubbornly held her right palm tightly between my both palms, entangling her fingers with mine and not allowing her to go away from my never loosening grip, "Versha, my life goes only through your happiness…"
"…"
"…"
"Tic. tic.. tic…" Powerful time was soothing fading rain drops assuring the most wonderful new life… full of love…
"Topp. topp.. topp…" finally rain drops had to accept the destiny, believing in the most potent weapon of the world – the true love…
"…"
After few minutes I found her effort to free herself faded away completely. Suddenly I loosened my grip and hugged her tightly, "Versha… I love you. Please marry me and shower your love in my thirsty and deserted life"
And she obliged me by drenching my chest near heart by her never stopping tears…
____END____