[This short story love is selected for Love'2012 Story Writing Competition]
Seven Notes (swaras) of Indian music have extraordinary meanings. This short story love depicts the meaning of first note – Sa (Shadja or Ocean) – The depth and grandness of Love [Read other notes]
[All characters appearing in this story are fictitious. Any resemblance to real persons, living or dead, is purely coincidental. Places and name of Institutions are used with sole intention of making this story more entertaining.]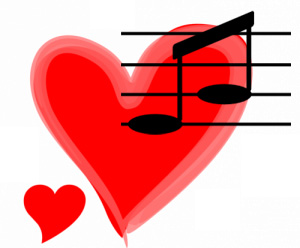 "Ajeeb dastan hai ye, kaha shuru kaha khatam…" finally I had to yield to my sister-in-law persistent persuasion and tried to sing these almost forgotten lines of song from famous Hindi movie "Dil Apna Preet Parayi". Slowly sur started rising on melodious splashing sounds coming from the boat oars and waves of Ganges River. After few seconds of singing, I was no more boating with family of my sister-in-law, my best friend – Nivedita, in full moon of October month but found myself very soon, twelve years back, at college podium singing in annual day function the very same song…
It was my first year in college – an extraordinary effort from a girl, from an ordinary middle class family from holy city of Rishikesh. My father always supported me and he did the same when I ranked in combined entrance test. He went against the tradition of our family to send out his only daughter to totally strange city – Allahabad. I remembered, while leaving me in hostel, he told me, "Versha, never do anything that would make me to look down". I obeyed him. To fulfil his wish, I decided to look down always in college while other classmates enjoying last few days of their golden "Teen" years. Every girl in hostel had great stories from these golden seven years. For me, there were only seven nodes (Saat Sur) taught by my guru – my father – in last seven years.
I finished the song, "… ye manzile hai kaunsi, na voh samajh sake na hum" in pin-drop silence for fraction of seconds followed by thunderous applause by hundreds of students and guests. I was stepping down from the stage when my best friend Nivedita came almost running and hugged me tightly, "Oh… my sweet Barakha Raani…" I was looking down as usual. Then I heard the voice of my dream that became my life later, "You sing very well…" It was Rajiv – Nivedita's only brother.
It was not easy to go against my father wish, but also could not resist looking at dried rose for hours in night. Rajiv was in his final year of medicine in KGMC Lucknow. Distance from Lucknow to Allahabad started becoming shorter and shorter. Frequency of his visit to meet "Nivedita" increased – from monthly to weekly. It was Nivedita who finally bridged two throbbing hearts beating for each others. At last, as usual, I yielded to her persistent persuasion and accepted love proposal from Rajiv in form of the rose.
Rajiv completed his college and obviously chose MLNMC Allahabad to become resident doctor. I started looking little more than just at roads while walking with him. I sang all the surs that I learnt from my father – every sur sounded so meaningful with him. But these surs needed to be in proper rhythm for a great composure and then came our Ms Trouble-shooter – my best friend Nivedita. She travelled to Rishikesh alone and god only knew how she convinced my father to sign-off the best composure of my life – My Love – Rajiv.
But destiny was not the same as what Rajiv and I dreamed sitting long hours at bank of The Ganges. It was our third annual honeymoon that we had to break in middle and return to Allahabad when his duty was called for plague outbreak in nearby villages. But the cost of the humanity was my love – my green bangles and red bindi. Rajiv was working very hard – day and night – as if he was trying to defeat the lord of Death but finally he fell to the Almighty. He called me from Sultanpur that he would be driving back to Allahabad that night but "The News" of accident came in house much before his body reached.
I was not crying but tears started falling in The Ganges… I finished the song once again after twelve years, "… ye manzile hai kaunsi, na voh samajh sake na hum" in pin-drop silence for fraction of seconds that was NOT followed by thunderous applause by few family members of Nivedita.
Nivedita did hug me tightly this time also, "Versha…" and she started crying. I could not further hold my pain in disguise of plain serenity and finally cried loudly after four years. I was not expecting this time – the voice of my dream.
But I was surprised, "You sing very well…" It was Rishabh with wet eyes – Nivedita's brother-in-law from USA.
____END____