Welcome to Your Story Club – Online Short Story Publisher
Welcome to Your Story Club. We are Online Short Story publisher. We encourage budding and upcoming writers by publishing their short stories from various genres. Thus we have huge collection of short stories, in various short story categories, by many famous and new writers, from India and abroad. These short stories are available for free. This website is devoted to help and support needy & underprivileged by any monetary benefit it earns. It expects its members to take personal interest in promoting this platform and support by suggestions and feedback to make it even better. Additionally, you can donate any prize won to its initiative to help needy.
Our Mission: Best in Class Platform for Budding Short Story Writers
We strive to create "The Best" platform for budding writers by honouring their creativity and thus bringing out their real talent, by enabling their writing through state of art resources, and by spreading their work to the masses and thus establishing them in their writing profession. This platform is devoted for helping and supporting underprivileged.
Our Goal: To be Recognized as Esteemed Short Story Publisher
We would like to be recognized as an esteemed publisher where experts, amateurs and hobbyists would feel proud to publish their unleashed creativity through stories. We would "create" happiness and bring smile for the needy ones. We invite everyone to join us and feel proud to be called as "Short Story Writer".
Our Values: Create, Share & Respond
We believe in CSR: Create, Share, and Respond.
Our Logo:
YourStoryClub's logo has letters 'y','s' and 'c' written in lower case using Bauhaus'93 font. 'y' and 's' are written in orange colour and 'c' is in green colour. 'ShortStory Publisher' is optionally written under 'ysc' using Arial font in black colour.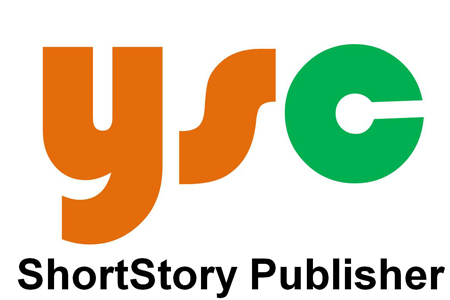 "Orange colour represents enthusiasm. It is about using vibrancy of youth for creativity. Green means happiness and wellness. Our logo represents our mission bringing smiles to needy by using creativity of energetic Gen Y"
—Soumya Tripathi, Chief Editor YourStoryClub
Press Release:
[15 Dec 2012]:YourStoryClub.com – A Dream Come True
Online Short Story Publishing:
Join us for free to publish your short story online and to feel proud to be part of our elite club – Your Story Club.
"Storytelling is an ancient and honorable act. An essential role to play in the community or tribe. It's one that I embrace wholeheartedly and have been fortunate enough to be rewarded for."
… Russell Banks