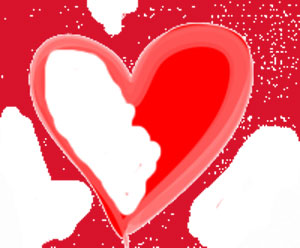 The moments of Trouble…. Failure…. Excitement…. Fear…. And heart break stuffs…. I guess Love is something that makes you feel relax!!!
No matter how danger & strong the problem is…when you don't even know that whether you'll come out of it?????……. Love gives you the strength to stand bravely and to face the critical situations. Keeping apart what the world will say,, Love is a shed that guards you in seasons of life…!!!
I feel happy being with you each and every moment,, Even at times in crowd… I feel joy when your rhythm beats in my heart. At times of cloudy days it's quite awesome to listen you in the silence of nature… And no other emotion can replace this when I enjoy at the time it rains……… :)
The sleepless nights of insecurity and frustration and at moments when I don't find anyone with whom i can actually share….. Incidents when I really feel a need of someone so that I can just say… However and whatever I faced…!!! Often when i cry for no reason when I start speaking endlessly & sometimes when I'm hurt……..When it goes on and on like a thunder in my heart…. An appearance like a stone is dropped in a river and a birth of numerous waves of questions;; asking myself for what I'm here in this world?? It's great when I listen you again, again and again countless times. It is really not possible to sleep at nights till those songs reach up-to my ears. And it hurt sometimes when people say…….. Love with M.U.S.I.C.???
Ohh Yeah…….. I Am!!!!
At days when I feel that world is making me fool & i don't wish to have faith on anyone!! A realization that my trust is broken and accepting that they are not mine…for whom i cared and believed blindly…
Its like blessing of GOD… by worshiping those seven notations I find a satisfaction in my "SOUL" and I can proudly write……
MUSIC, The soul of my life…!!!
And yeah….. I'm in love with Music..!!! :)
~NOOPUR~
You can find the same stuff on my personal blog
https://apparitionofmine.blogspot.in/2012/01/ohh-yeah-i-am.html