[Disclaimer: This story is a pure fiction. Resemblance to anyone, dead or alive, is just a coincidence. Names, places, dates, figures and events mentioned are intended for entertainment purpose only.]
[Editor's Choice: This short story Internet love is WINNER of Love'2012 Story Writing Competition]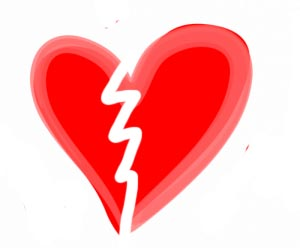 These days, social networking sites have become a part and parcel of our lives.  No one would have guessed a few years ago about today's dependency of our lives on these sites which has caught almost all the celebrities to get attached to its realm. My morning starts almost daily now with a regular checkup of updates on my Facebook and Google accounts. I don't know that how many of you have created a fake profile and enjoyed through it but, I really did once in my life and pledged not to do it again. The incidents which happened afterwards still make me feel sad and always want to say her "I AM SORRY MA…M "
It was really not the same 4 years ago, when I was in Delhi for preparation of competitive exams. Facebook and orkut were very new those days. These sites were then used for forming new friends irrespective of today, when it is mainly used for being in touch with our friends and relatives. I knew very little of social networking sites, girls and flirting when I entered Delhi, but a year's stay in the city provided me a bachelor's degree in all of them. The other factor that helped me in getting better in flirting through social networking sites was that like me, many others were new to the sites and, we considered too many friends and scraps as a matter of status, thus we helped each other to get that status and the task was very easily solved. After regularly interacting with my new friends on orkut, I was losing interest from orkut and wanted to move on. My addiction to orkut brought me back with a fresh mischievous idea of opening a fake yahoo account and creating a fake orkut profile to flirt with girls only. Thus, on 14 February 2007 shivamshankar was born and I made his orkut profile full of every quality which most of the girls' dream of their boyfriends containing it. Shivamshankar was a 4th Year B.Tech student of NIT Warangal. I just changed his educational qualifications and made him 4 years older to me. I kept other qualities same so that I can add perfection to imaginary shivam to appear a real shivam to other people. Shivam started his tasks immediately and sent friend requests to almost 200 girls on the same day. Within a week, shivam was containing more than 80 female friends and few male friends including me in my original form. Everything was going as I had planned and till 28 February, I really enjoyed seeing my hero shivam flirting with almost all type of girls in the way I always wanted to do.
On 1st march, a new female friend entered shivam's friend list that not only killed shivam but also changed my life forever. Anamika Das, the Mumbai girl appeared to me like his many other female friends in the early stage of their friendship with shivam but, he was dealing with her in a totally different way and within a week of friendship, they were chatting late night on yahoo messenger prompting me to spend my time and money in cyber cafes, instead of books in that crucial time of my life for shivam's new interest, who was driving him crazy. Anamika was pursuing bachelor's degree in banking and insurance. Her father was an engineer and she belonged from an upper middle class family. She was a typical girlie gal kind of girl in the matter of chocolates, shopping and partying. In the early days of their chatting they both appeared to be enjoying their respective moments. I was not sure what was happening to shivam but he was getting attracted to her after chatting every day, and the following chats of early days:
a_****: so wot do u see in ur dreams
a_****: ???
shivamshankar: anything tht happens in day………….
shivamshankar: i mean something………..or daily life……….or with my freinds
shivamshankar: faltu things usually ha ha ha
a_****: n i see totally opposite things
a_****: like all imaginary
shivamshankar: good………..
a_****: i love that
shivamshankar: means u ur imaginative…………….hmmn
a_****: m i boring u…….??
a_****: ya i m
shivamshankar: no not at all
After, going through these early day chats I was really disturbed as I felt that the sweet Anu (Anamika) was also falling in love with shivam who really does not have any existence. Controlling shivam was on my hand but I was really confused in case of Anamika and I did not stopped them in chatting hours and hours. shivam had created his own imaginary world in which Anamika was getting trapped and it was really a matter of concern for me. They talked about films, actors, food, places ,hobbies and various recent topics of their daily life. They had their own opinions on each topic and they have even started to quarrel in some matters but were enjoying at their best and meanwhile I also started liking Anamika.
a_****: u hav started this chattin thing recently only na
shivamshankar: ya…………………
a_****: matlab iske pehle u use to chat kya????
shivamshankar: ha thora bahut apne frnds se messenger pe
shivamshankar: but then i was more busy in my own buisness……….
shivamshankar: i want to gift u a n 91 ……………will u accept it
a_****: if u really wanna gift me somthin then giv somthin which sweeet noce simple
a_****: gift somthin that reflects ur feelings n not ur MONEY
shivamshankar: ok……………….if i gift u my heart to u will u accept it………..it is sweet and simple
a_****: ha ha ver funny ha
shivamshankar: ha ha ha ………………..really it will be the best gift i can give u…………….
shivamshankar: my feelings towards u……………………
a_****: ya aur kuch
shivamshankar: and ya i m very proud tht u r such a gorgeous lady for whom money does not matter and i liked it
shivamshankar: u r gr8
a_****: thanks
a_****: ek bat batoa
a_****: batao
shivamshankar: bolo
a_****: hav u lied to me about nythin
shivamshankar: no…………………….
a_****: ok
a_****: sure na
shivamshankar: never………….
shivamshankar: ya
a_****: ok
a_****: chalo then bye
And that day after letting shivam to propose Anamika, I was elated but a bit of guilt inside me was surrounding me for letting my imagination to enter someone's real heart and play with it. I never wanted to hurt Anamika but also not wanted to let her go from shivam's life too. Finally I left all to my heart which had tuned up with shivam's and compelled my mind to let shivam to make dip in the river of pure love. They continued their daily chats with a daily proposal by shivam and a funny reply from Anu, but she was letting shivam to get more close to her. After few days the prelims of Anamika started and she decided to give shivam her phone number after her exams. Even, Anamika has planned her first date with shivam in Mumbai during their proposed meet in July.
a_****: u like john Abraham
a_****: u hav uploaded his pic na
a_****: y don't u upload urs
shivamshankar: u want to see me……………
a_****: naah
a_****: i maent
shivamshankar: why?
a_****: its bette to upload ur pic na
shivamshankar: can u show me ur photo……………or in mumbai visit only then?
a_****: i don't hav ny
a_****: ri8 now
a_****: on ma pc
shivamshankar: i want to hear ur voice once…………….plg
a_****: i told u na
a_****: after ma exams
shivamshankar: ok when ur exam finish?
a_****: 22 may
a_****: u hav friends who happen to b gals??
a_****: hav u approached a gal nytime
shivamshankar: ya i did a gal …………..in past
shivamshankar: par rejected
a_****: wen u r emotional u tend to get attachd wid someone very easily
shivamshankar: yup……………..its rite
a_****: n den it hurts if the person doesn't reciprocate ur feelings
a_****: n that is y it bcomes ur weakness
a_****: samjha
a_****: see u said that u kinda love me n all
shivamshankar: chalo tumko yaad to aaya…………….
a_****: i jus can believe that
shivamshankar: ha i expressed u my feeling..
a_****: hmmmm
shivamshankar: accha……….wht u hav felt abt me till date say frankly frm ur heart?
a_****: hmmmmmmm
a_****: well i think of u as a nice guy
a_****: with very indian mentalities
a_****: n sweet
a_****: n a good friend
a_****: don't try to put on a different mask wen ur a differnt person altogether
shivamshankar: what?
a_****: arre matlab u behave the way u r
shivamshankar: ya…………sure……….i do..
a_****: that's wot i think of u.
shivamshankar: good……………….aur movies dekho yaar……………
a_****: ha
a_****: abhi aap vaha delhi me aur hum yahan mumbai me
a_****: movies kiske sath dekhe??
shivamshankar: fr knowing u is it necessary to know Marathi??
a_****: ya cos wen i meet i m goin to talk in marathi ………….lol
so, after reading some of the real conversations between shivam and Anamika, you also have thought of the love which was quite evident and their net love story was soon going to convert into real love story, had shivam went to meet Anamikain Mumbai. He was going to talk with her on phone after 23 may 07.  Frankly speaking I was in love with Anamika and my soft side for her has only made shivam to go ahead and win Anamika's heart. I knew that we don't have any future but I did not want to hurt Anu (Anamika) in any way. Days passed by, and by the mean-time while Anu was busy with her exams, I gave all my competitive exams in Delhi. Soon, May arrived and I packed my bags back to home. After completion of my all exams, when I should have enjoyed along with my other friends, I was busy in solving my life's biggest mystery where I was playing with a pure-hearted girl's real heart. Finally, I decided to end up the relationship but, I wanted a better ending and I planned an idea, which was enough to worsen the image of Anu's hero and convert him to the villain of this love-story. Now, for the first time I started chatting with Anamika by becoming me in the name of shivam and I had left my heart behind and let my brain to play the game to achieve a better ending. Till date shivam has known a lot about her closed female pals. I just made her to believe in shivam and he told unfair things about akansha, her closed female pal and created a misunderstanding between them. I knew that this will work, and she did quarrel with akansha, and parted their ways. I knew that akansha will not leave me after her quarrel with Anu and it happened as per my plan.  Akansha enquired about me and after getting the evidence of non-existence of shivam, she showed them to Anu. She was broken to tatters and started asking shivam about his originality. I tried to save shivam but seeing her adamant, I told her the bitter truth which happened accidentally and I had broken a simple girl's heart in pieces. That day itself on 14 may, I killed shivam and hated myself for doing the thing which I should have never done or ever imagined to do in my life. Tears were constantly rolling off from my eyes as I killed my own hero and lost my dream girl. It just happened and weeds of failure were visible all over my face. I don't know what happened after that to Anamika Das.  Today, on Facebook I searched Anamika Das, and found her committed and settled in Canada. I am happy to see the smile on her face in her profile picture. I know that Anamika will never forgive me for doing all this.  Really it is true that you can't say exactly when and where you will get in love, it just happens. Still, I will love to meet her someday and say "I AM SORRY MA…M"
__END__